(This page will be updated as the year progresses with forthcoming and archive links)
Events
FORTHCOMING

 – Forward Slash Story 2017, Indonesia – the residential lab I co-run with Lance Weiler, May 11th-15th.

FORTHCOMING

Keynote & Colab Facilitator, "F**k Storyworlds!: A Mischievous Guide of the Latest in Cross Media Design", Emergence Creative Festival, Margaret River, Western Australia, 29th March-1st Feb. I will be talking about things from my not yet published omg it is coming book!
Moderator, "Immersed in the Story", VR Plus, Australian International Documentary Conference (AIDC), ACMI, Sunday 5th March, 2017. Panelists include Navid Khonsari (iNK Stories), Lynette Wallworth (Collisions) and Oscar Raby (VRTOV).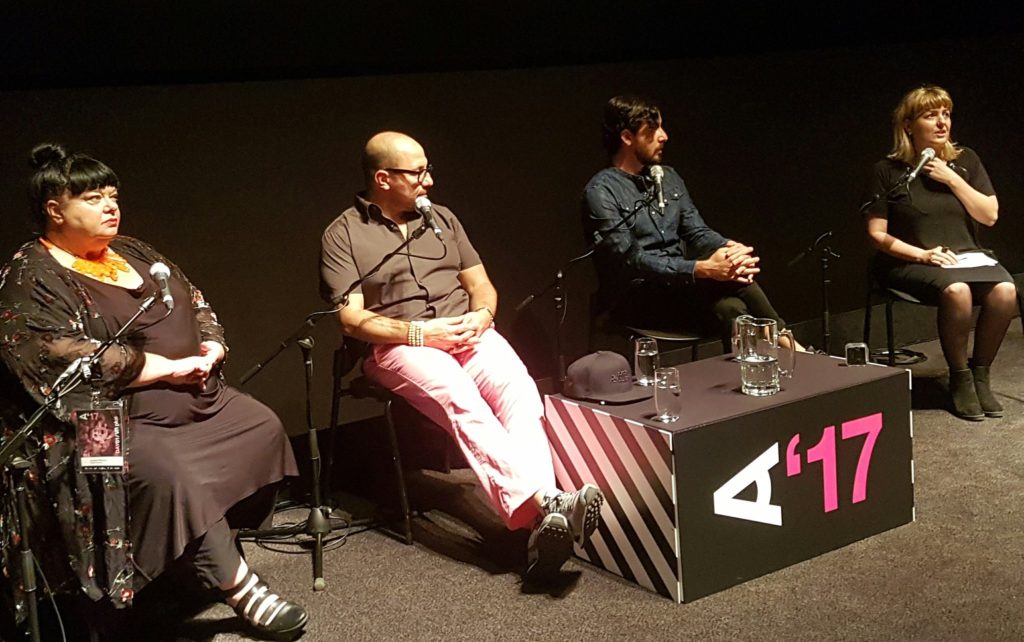 Panelist, "Making Games on the Side", Game Development Brisbane, The Glasshouse, QUT, Sunday 5th Feb, 2017. Panelists include James Bowling, John Passfield, Jason Kristy, and Richard Eastes. Moderated by Lee May.
[Making Games on the Side panel, photo by Ashley Davis]
Workshops & Guest Lectures
Facilitator, "Summer Series – Game Development," SAE Creative Media Institute, Brisbane, Jan 13th-15th. I designed and ran the design side, and Dr Iain McManus did the scripting side. The teenagers created a hybrid digital-board game in 3 days. I took them through player interviewing, play research, speed ideation sessions, and prototyping.
Publications
Curator, Contributor (2017) Forward Slash Story Alumni Remote Show #2, 31st Jan. This is a regular publication by alumni who participated in the residential lab I co-run with Lance Weiler. The illustration (below) is by my regular artist Marigold Bartlett.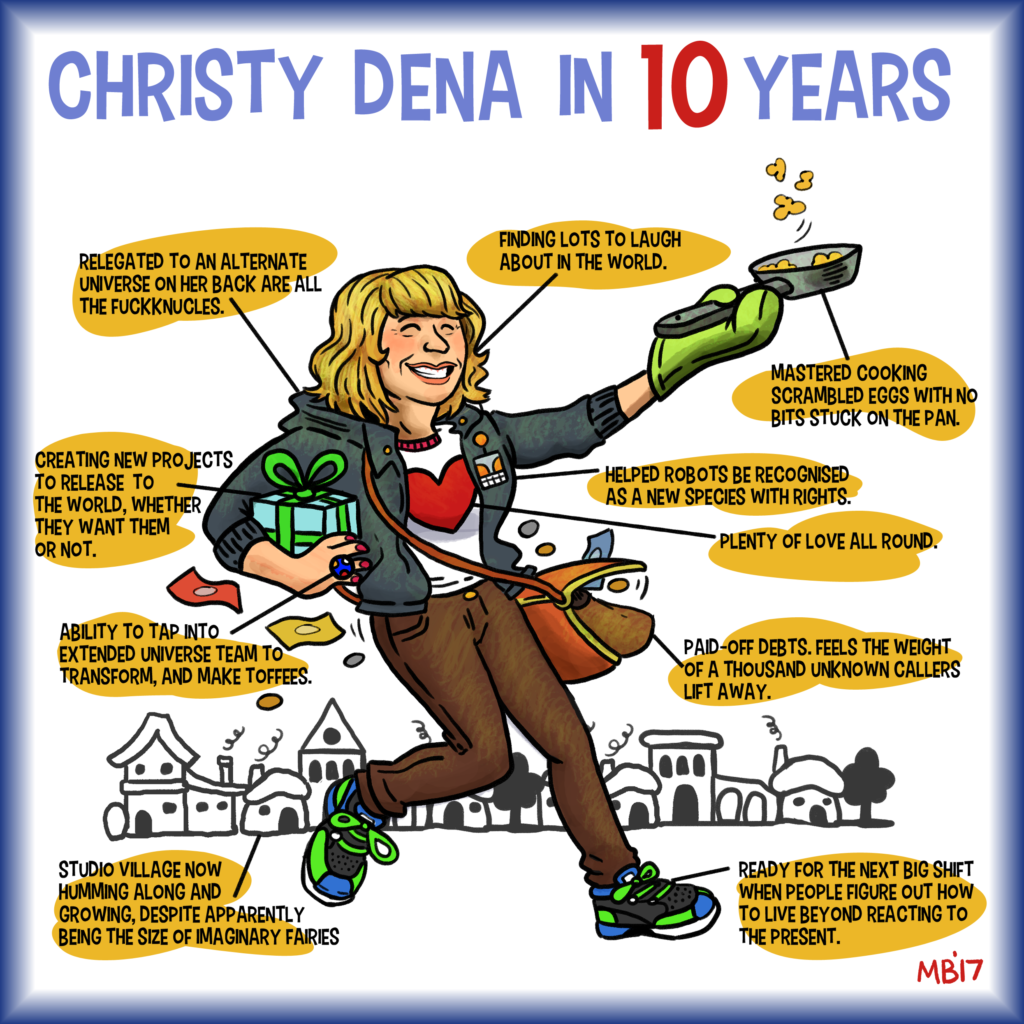 Contributor (2017) One Year in Now Media Vol IV, Simon Staffans, 3rd Jan, 2017. Other contributors include Mike Monello, Jeff Gomez,Asta Wellejus, Angela Natividad, Lee-Sean Huang, Maya Zuckerman, Andrea Phillips and Steve Peters.
Press/Interviews
Interviewee (2017) "Creative Practice and the Law", Intellectual Property and Innovation Law Research Group, Law School, QUT. 18th Jan. Principal Researcher: Dr Kylie Pappalardo